We are beyond excited to share this with you. Get ready for our
very first showroom tour! Our creative stylist, Chloë, takes through our new Spring-Summer showroom 2021. So sit back and immerse yourself in the wonderful world of artificial flowers- and plants
There is more for you! Feed your imagination and creativity with our trend videos.
Four trends, four styles, four videos, will be released very soon on our website, so stay tuned!
Be an Artist, Be a Pastel Lover, Be a Colour Combo or Be a Natural Freak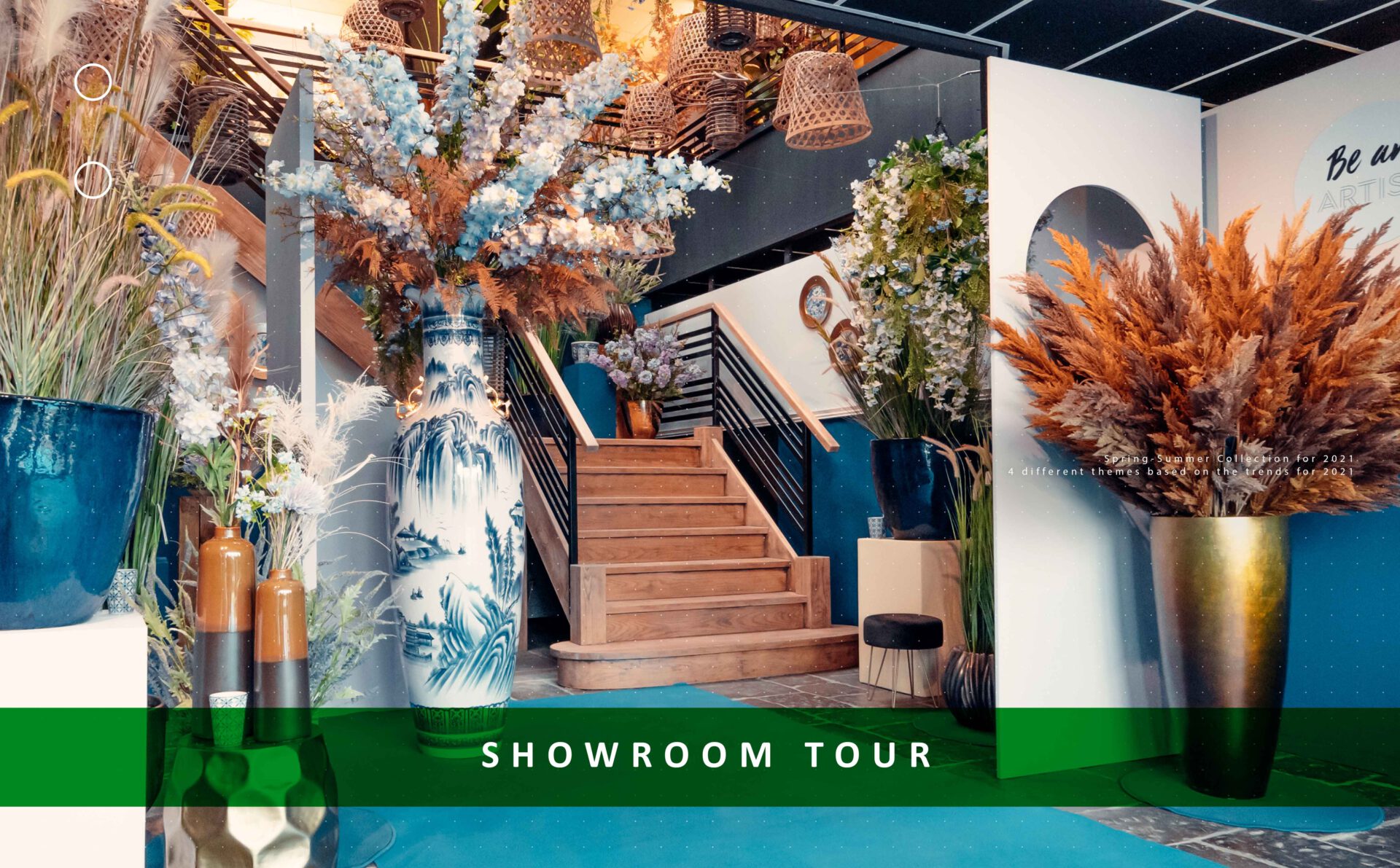 Let's get social!

Go to our Pinterest page for some inspiring mood boards with the latest trends for SS2021 and follow us on Instagram where we will keep you up-to-date with the latest trends.
Ready for it?
Book your private showroom appointment or online sales & styling advice now with us. One of our flower specialists is always happy to help you. See you soon!
T +31 (0)40 259 0 359 | E emerald@eeg.nl.