We could not have achieved this without our long-term customer relationships! 25 years of working together helping to make the world a happier and more colourful place with beautiful true-to-nature silk flowers and plants.
For me, the last 25 years have all been totally enjoyable and unforgettable.

Hans van de Kerkhof – Director Emerald Eternal Green
" I can still remember, as though it was yesterday, boarding the plane on Boxing day 1993 for my first purchase to the Far East. Fully energized I came back and on the 1st of January 1994 I founded Emerald Eternal Green. I deeply value our long lasting customer relationships that we have built and all our loyal customers that have travelled with us over the last 25 years who have enable us become the brand we are today! When I look back over this period we have seen many special products, colourful collections and different styles and trends.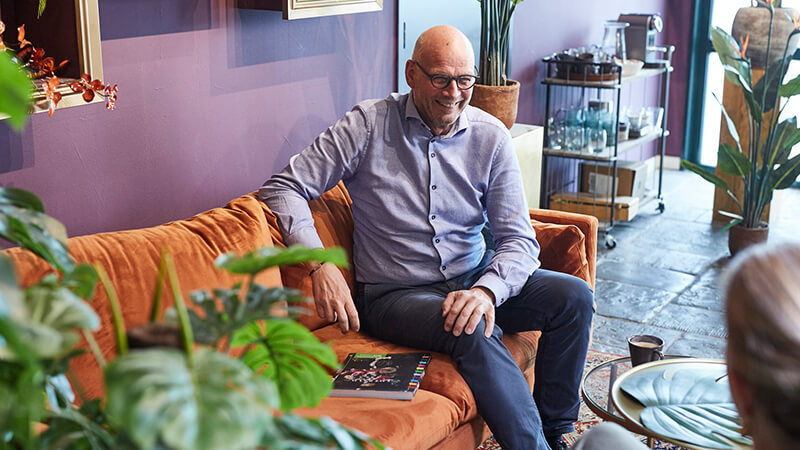 Over the years Emerald has truly become a valued brand in the market and we will continue to expand our mutual success based on our core values: Teamwork, Quality, Innovation and Authenticity. After 25 years it's good to look back, to remember and celebrate the successes we have experienced. However we also feel this is the perfect moment to reflect and look forward and create an exciting future together!
The next generation is boarding the "Emerald ship"
This 25-year milestone is a great achievement and we feel this is also the start of a new chapter in our history! Therefore I am proud to share with you that the second family generation has now come aboard on the "Emerald ship" and with that I feel the same energy as when I came back 25 years ago from the Far East. Let's go for 50 years of Emerald! "