This year we have even more for you! Feed your imagination and creativity with our specially-made trend-videos. 4 trends, 4 styles, 4 videos, ready to shine.
Ready for our very first trend-video? First up, Be an Artist. A characteristic theme full with blue and natural colour tones.
Boost your creativity and click on the video bellow!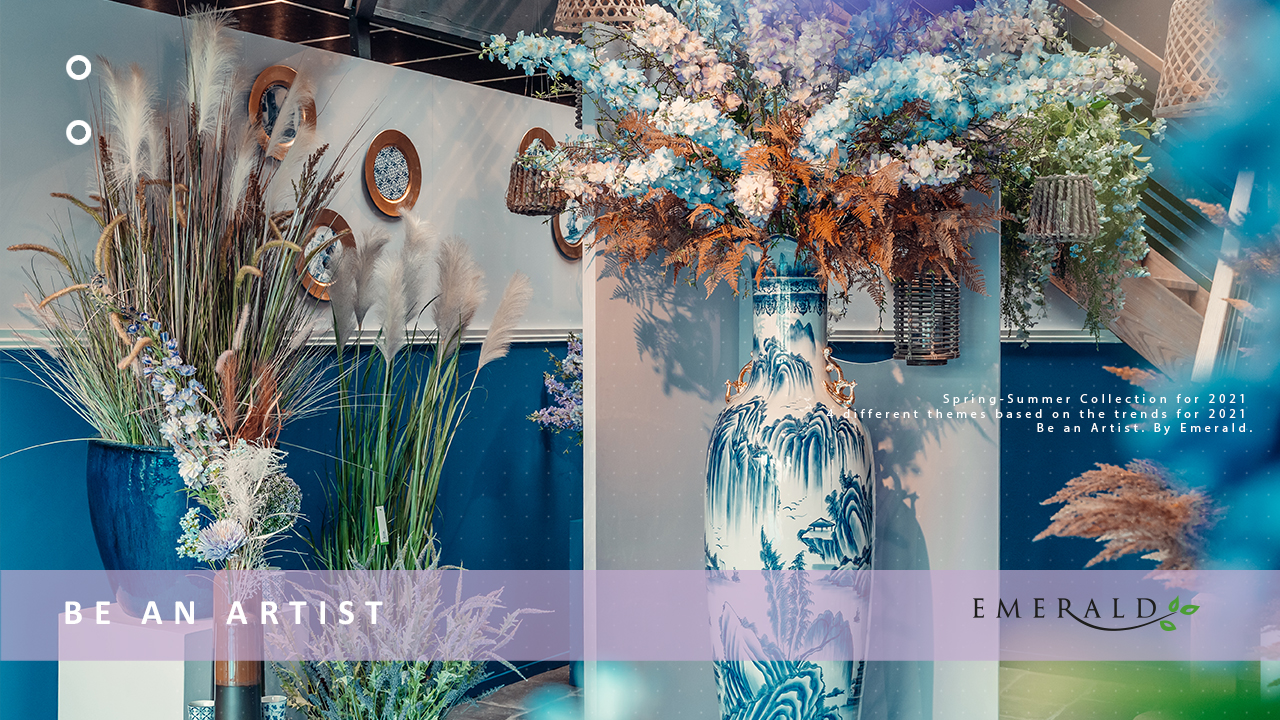 Contact us and book your private showroom appointment or online sales & styling advice now! One of our flower specialists is always happy to support you. T +31 (0)40 259 0 359 | E emerald@eeg.nl
Let's get social!
Visit our Instagram page for more inspiring images and the latest trends for Spring-Summer 2021 or go to our YouTube channel for more trend videos.